Ale!
Home Browser for buyer & seller (1 month)
Order here Home Browser for buyer and seller monthly that helps you decision making of sale and opens the smart contracts for binding each deal of market permanently.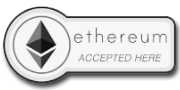 Kuvaus
This package includes full set of services for RE experts with the following key features.
BI & Analytics Tools
Showing of all profitable estimated homes on map for investors & home buyers
Each sale's full pricing history and its current market's value in euros & clear charts
Counting automatically each sale's closest competitors locally in sorted tables
Smart Contracts on Blockchains
Creating unlimited amount of new smart contracts (eq bid & ask contracts of home for sale) into blockchain easily
Set your own rates & service fees in stablecoins (USDC, USDT, EURS, etc) to maximize clients sales & protect your service contracts from huge price changes
Monitoring & managing of own portfolio of smart contracts efficiently
Reselling & moving own contracts to new owner cheaply & safely
Learn more …